Forexsignallive.com
June 11th, 2011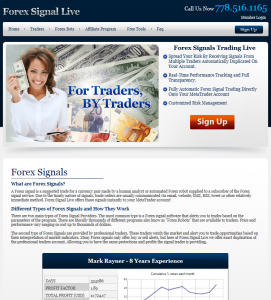 Forex Signals Service ForexSignalLive - Review.
Forex Signals Trading Live:
- Spread Your Risk By Receiving Signals From Multiple Traders Automatically Duplicated On Your Account.
- Real-Time Performance Tracking and Full Transparency.
- Fully Automatic Forex Signal Trading Directly Onto Your MetaTrader Account.
- Customized Risk Management.
Simply sign up, choose your trader ( s ) and install the forex signal software, auto Signal trading Duplicator onto your MetaTrader account. Whenever your chosen trader ( s ) execute a trade, the duplicator places that same trade onto your account.You have the ability to control the trade size to match the correct risk for your account.
Website: www.forexsignallive.com
Leave a Reply