Forex Strategy "1D Simple Strategy"
September 14th, 2010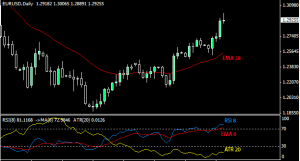 Forex trading strategy "1D simple strategy"
Time frame: D1- daily.
Currency pairs: any.
Indicators: RSI – 8, EMA – 8 on RSI window, ATR – 20 on RSI window, EMA – 28 on main window, Monthly Pivot. Use the EMA-28 to determine the trend direction on the daily chart.
Long entry rule:
1. RSI must cross from below to above EMA – 8.
2. Enter when a new candle opens and the RSI is still above the 8 – EMA.
Short entry rule:
The reverse of above.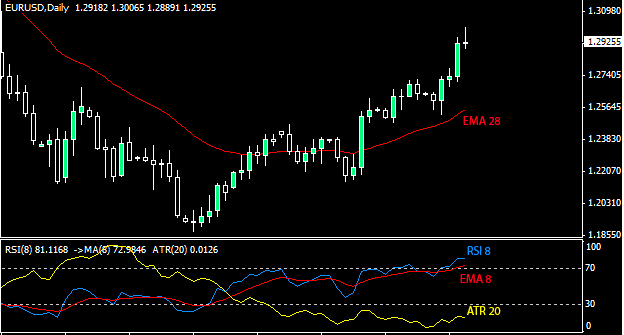 StopLoss – 75% of the value of the ATR – 20.
TakeProfit – use resistant and support of Fibonacci or the monthly pivots ( let the profits run ).
Forex Strategy "1D Simple Strategy"

,
Leave a Reply